Advertising
If you'd like a copy of our Media Kit or would like information on Advertising please contact Kimberly Towey at or fill out the form below to send a request via email.
PDFs of our 2019 Media Kits are available by request. Please select the Media Kit that you would like to receive below:
Why Advertise With Us?
Published monthly, MedicalLab Management keeps its readers up-to-date with the latest products & services.
We publish practical, accessible, and peer-to-peer purchasing information.
Recent Popular Articles
Current Issue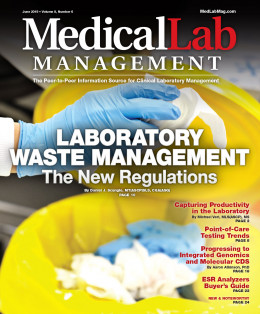 Subscribe to our Email Newsletters!
In The Loop!
Digital Edition
Special Announcements