Mar-Apr 2013
EMR Interface
By: Lifepoint Informatics
EMRHub from Lifepoint Informatics connects more than 200 different EMR companies through a virtual integration platform. EMRHub requires only one interface to a lab\'s LIS enabling users to reach every EMR in a provider community. The platform is compatible with any EMR, seamlessly processing between existing systems and physician EMRs. Additionally, it eliminates the need for custom point-to-point interfaces, costly interface engine hardware, and the IT staff required to develop and support them.
Recent Popular Articles
Current Issue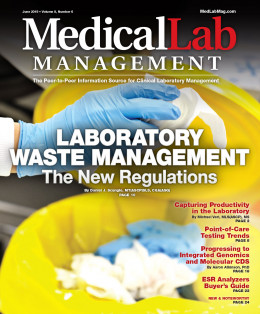 Subscribe to our Email Newsletters!
In The Loop!
Digital Edition
Special Announcements