Mar-Apr 2013
Precision Dispenser Parts
By: Ceramaret
Ceramaret manufactures high precision pistons, ball and seat valves, piston/cylinders, and other custom-made parts for high-pressure pumps, pipettes, metering pumps, and other precision dispensers used in the lab. The surface finish quality is highly polished to better than 1 micro-inch. Parts are made to each customer's specification and are also available in standard sizes. High purity alumina and TZP zirconia are the most commonly used ceramics to create these parts. HIP treatment is available on request for zirconia pistons. All parts are made 100% in-house to guarantee the quality of the material at all stages of the manufacturing process. Typical applications of parts are for high-pressure pumps for analytical instruments, micro-pumping devices for the laboratory, and any application where high precision and outstanding finishes are required.
Recent Popular Articles
Current Issue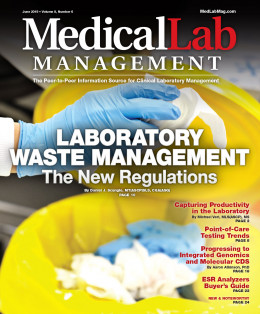 Subscribe to our Email Newsletters!
In The Loop!
Digital Edition
Special Announcements