Mar-Apr 2013
Lyme Disease Testing
By: Gold Standard Diagnostics
Improve Lyme disease confirmation testing with easy-to-use line immunoassay (LIA) test strips from Gold Standard Diagnostics. The GSD LIA strips offer simple procedure, intuitive interpretation, easy handling, durability, sharply-defined antigen strips, and easy automation. The LIA strips contain specific Borrelia burgdorferi antigen proteins that serve as markers for general infection and for specific disease stages, including early, disseminated, and late stage. GSD's IgG and IgM LIA strips satisfy CDC recommendations for confirmation testing. GSD also offers the sensitive, polyvalent EIA screen that the CDC recommends as the first step in diagnosis of Lyme disease.
Recent Popular Articles
Current Issue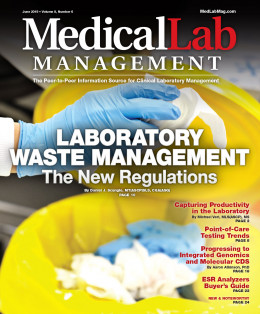 Subscribe to our Email Newsletters!
In The Loop!
Digital Edition
Special Announcements