Mar-Apr 2013
Microfluidic Valves
By: Bürkert Fluid Control Systems
Microfluidic valves with Twin Power technology from Bürkert Life Science are now available in three sizes: 10 mm, 16 mm, and 22 mm. Twin Power technology combines the industry-proven rocker principle with a highly innovative new actuator. This dual-solenoid design allows the use of a smaller valve with lower power consumption and improved reliability, without sacrificing performance. Twin Power valves have the flow and pressure resistance typically found in larger valves, making them ideal for applications where space is critical or higher performance is needed. The 10 mm Twin Power valve is available with an orifice size up to 1.6 mm and pressure resistance up to 5-bar (73 psi). The 16 and 22 mm Twin Power valves are available with a 3.0 mm orifice, with pressure resistance up to 2-bar (29 psi) for the 16 mm valve and up to 5-bar (73psi) for the 22 mm valve.
Recent Popular Articles
Current Issue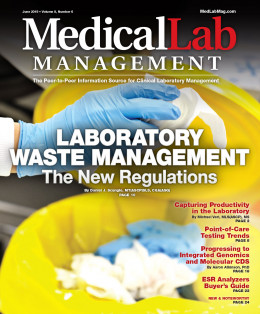 Subscribe to our Email Newsletters!
In The Loop!
Digital Edition
Special Announcements