November 2018
Quality Control Software
By: CLIN1
CLIN1 QC software includes unlimited controls and levels, tracking for multiple lots and expiration dates, and copy and retire functions. There are no practical limits on data retention, QC results can be archived without deleting, month-end reports can be generated with Levey-Jennings plots and notations, and users can electronically review and sign off on daily QC. Accommodating a variety of laboratory facility types (clinical, toxicology, histology, molecular) with no QC control type or vendor limitations. The software includes intuitive screens and color-coded fields to help labs accomplish daily QC tasks with ease, and also offers an extensive analyzer interface for automated QC capabilities.
CLIN1
Recent Popular Articles
Current Issue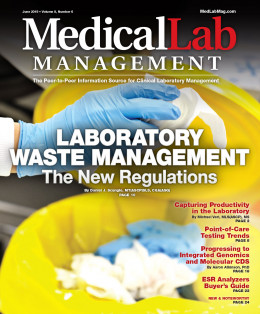 Subscribe to our Email Newsletters!
In The Loop!
Digital Edition
Special Announcements