January 2019
Centrifuge
By: OHAUS CORPORATION
The OHAUS Frontier 5706 Multi Centrifuge is designed for both clinical and research centrifuge applications, with a compact footprint to save valuable bench space in the laboratory. Built to accommodate standard tube sizes from 1.5 mL to 50 mL, the FC5706 model offers an option for a 12 x 15 mL fixed angle rotor, along with adapters for 5 and 7 mL vacutainer tubes. OHAUS Frontier 5000 Series Multi Centrifuges also feature an easy-to-program control panel designed to provide enhanced functionality with simple operation, while a control knob allows the user to quickly and easily set speed and time parameters.
OHAUS
Recent Popular Articles
Current Issue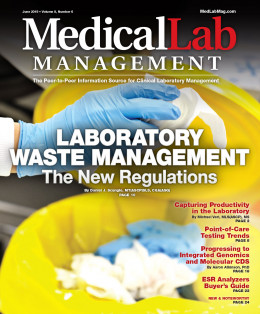 Subscribe to our Email Newsletters!
In The Loop!
Digital Edition
Special Announcements