January 2019
Incubator
By: Boekel Scientific
Boekel Scientific's Gen2 CO2 Incubator features an interior constructed of electro-polished stainless steel for easy cleaning and corrosion resistance. Made in the US, the incubator includes two stainless steel shelves and a humidity pan, is approximately 4.0 cubic feet in size, and has a temperature range from 25˚C to 90˚C with an accuracy of 0.2˚C at 37˚C. It actively displays and controls temperature and carbon dioxide levels as well as displaying the humidity percentage level. Utilizing the bright color screen displaying alarms and current chamber conditions, users can easily control and define temperature/CO2 programs and alarm set points and can control the internal power outlet based on time. The display shows parameter graphs, and all data can be downloaded to a USB drive or through an Ethernet connection.
Boekel Scientific
Recent Popular Articles
Current Issue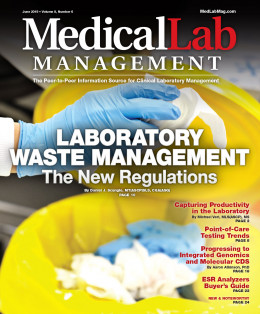 Subscribe to our Email Newsletters!
In The Loop!
Digital Edition
Special Announcements