March 2019
New Assays for Viral Hepatitis, HIV, and Oncology
By: Siemens Healthineers
The Atellica Solution from Siemens Healthineers offers a wide-ranging menu of assays to comprehensively address patient testing needs, having achieved 12 pre-market approvals from the US FDA for its infectious disease and oncology testing menu. The infectious disease tests new to the Atellica Solution include HIV2 (HIV Ag/Ab Combo [CHIV] and HIV 1/O/2 Enhanced [EHIV]) and Hepatitis B and C (Anti-HBs 2, HBsAg II, HBsII Confirmatory, HBc IgM, HBc Total, HBeAg and HCV), and provide physicians with testing options for hepatitis screening, diagnosis, and monitoring.
Siemens Healthineers
Recent Popular Articles
Current Issue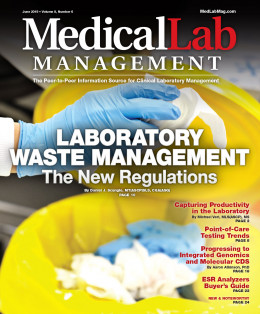 Subscribe to our Email Newsletters!
In The Loop!
Digital Edition
Special Announcements