March 2019
Primer Pairs
By: DiaSorin
DiaSorin Molecular has released three new primer pairs, or Analyte Specific Reagents (ASRs), which can be used in laboratory-developed tests (LDTs). The specific targets are Legionella species, Chlamydophila pneumoniae and Mycoplasma pneumoniae, all of which may infect the lungs. Molecular tests that make use of primer pairs, such as the new ASRs, may be useful in detecting these bacteria that are difficult to culture. DiaSorin develops and manufactures ASRs, with a growing menu of more than 55 primer pairs.
DiaSorin Molecular, LLC
Recent Popular Articles
Current Issue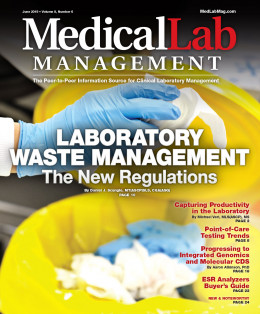 Subscribe to our Email Newsletters!
In The Loop!
Digital Edition
Special Announcements