March 2019
Hepatitis EIA Testing Proteins
By: The Binding Site, Inc
The Binding Site's Immunologicals Group announces a series of purified proteins for use in hepatitis testing and analysis. These proteins have been expressly designed for enzyme immunoassay (EIA) test procedures and this new series features HBs Antigen Type "ay," HBs Antigen Type "ad," HBV Core Antigen 9, HBV "e" Antigen 10, HDV Antigen 3, HDV Antigen 10, HCV Antigen N7, and HCV Core Antigen C6. All of the offered proteins demonstrate lot-to-lot consistency, display shelf-life stability from date of manufacture, and come packaged in ergonomic, filled vials. Larger, bulk packaging configurations also are available.
The Binding Site
Recent Popular Articles
Current Issue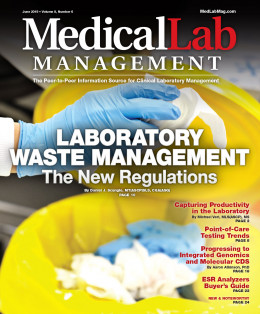 Subscribe to our Email Newsletters!
In The Loop!
Digital Edition
Special Announcements