---
Target Pre-Analytical Errors for Quality Improvement
By Qing H. Meng, PhD, MD, DABCC, FAACC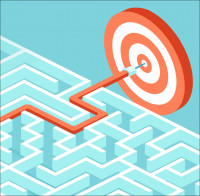 Any variation or unexpected condition change during pre-analytic phase processes can adversely affect laboratory test results, thereby leading to patient mismanagement and compromised patient safety. In recent decades, vast improvements and advancements in methodology, instrument technology, automation, standardization, and quality control have dramatically reduced analytical-phase errors leaving the pre-analytical phase as the area wherein most errors affecting test results occur. Further, pre-analytical phase variables affect a wide range of laboratory testing, which account for up to 70% of total laboratory errors. Accordingly, a focused effort should be made to mitigate and eliminate error causation in the pre-analytical phase. CLICK HERE to read more about ways your laboratory can reduce and mitigate pre-analytical phase errors.
---
Do You Know . . .
The best ways to manage changes in syphilis diagnostic testing? CLICK HERE to read Navigating Syphilis Diagnostic Changes (part 1 of a 2-part series) by Aaron Samson, MBA, MB(ASCP)CM; the first part of his laboratory's transition from the manual rapid plasma reagin flocculation test to a rapid plasma reagin (RPR) assay-based automated test system; a move largely precipitated by a desire to obviate the manual requirements of the card flocculation test coupled with the goal of meeting expected turnaround time (TAT) metrics.
---
---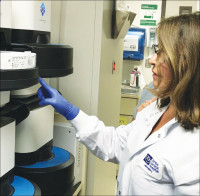 CLICK HERE to read Investigation of Rapid Blood Gas Culture Diagnostic Testing by Ripal Jariwala, PharmD, BCIDP, AAHIVP, Nicholas Piccicacco, PharmD, BCIDP, AAHIVP, and Kristen Zeitler, BS, PharmD, BCPS, wherein the authors discuss how rapid blood culture diagnostic assays can minimize the time from positive blood culture to organism identification (a range of 1 to 5 hours), and in some instances, enable antibiotic susceptibilities to be available within 7 hours. This substantial reduction in time needed to produce useful patient information should allow providers to make more timely and meaningful clinical interventions. Part 1 of a 2-part series.
---
Your Subscription
You are receiving this message as a subscriber to
MedicalLab Management
. If you would like to unsubscribe from our newsletters, please visit
www.medlabmag.com/unsubscribe
.
If you are not already a subscriber to
MedicalLab Management
and would like to subscribe please go to:
www.medlabmag.com/subscribe
.
Please remember to add us to your address book to ensure that you continue to receive our emails in your inbox.
Sponsorship/Advertising Opportunities
Please contact your account manager at
sales@ridgewoodmedia.com
or call 201-670-0077, ext. 200.
In the Loop © 2020 Ridgewood Medical Media, LLC. You have permission to forward In the Loop, in its entirety only, provided this copyright notice remains part of your transmission. To subscribe to In the Loop, please send an email to:
listmanager@ridgewoodmedia.com
and type "Subscribe, (Your email address, and full name)" in the body.
All other rights reserved. None of this material may be reprinted without the express written permission of Ridgewood Medical Media, LLC.