Pathology-Driven Reflex Testing of Biomarkers
By Tabetha Sundin, PhD, HCLD(ABB), MB(ASCP)CM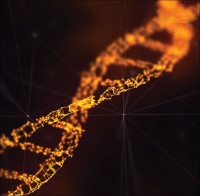 Pathologist-driven reflex testing involves a pathologist establishing a predefined order for specific cancer types or when a standing biomarker testing order for specific diagnoses is ordered by an oncologist. Essentially, the diagnosis from the pathologist defines which test is ordered. This process allows biomarker testing to begin as soon as the diagnosis is given, rather than after the patient's first post-biopsy appointment with the oncologist. In addition, this type of reflex testing often decreases turnaround time for the same reason. Since the biomarker testing ordered is determined by the diagnosis rather than the provider's discretion, biomarker testing can be standardized.

CLICK HERE to read this Q&A with Dr. Sundin as we discuss the ways in which pathology-driven biomarker reflex testing can benefit the laboratory, clinicians, and patients.
Do You Know . . .
The rate at which hospital laboratories are implementing medical-grade refrigeration?

CLICK HERE to read about trends in Medical-Grade Refrigeration Acquisitions, including satisfaction ratings, what products are in use, and what products are under consideration for acquisition.
---
---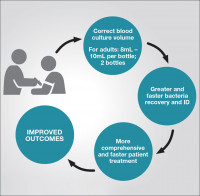 CLICK HERE to read about how to Address Pre-Analytical Factors Affecting Blood Culture Results, a Q&A with Eugenio Zabaleta, PhD.
We now consider that sepsis should be treated as a medical emergency, one that requires urgent attention and rapid treatment for survival. However, sepsis can be treated, and lives are often saved by the use of established and proven protocols. This was clear when CMS introduced its new Sepsis Core Measures in October 2015. These Core Measures are evidence-based process measures aimed at reducing morbidity and mortality. In this scenario the rapid detection and identification of blood-borne pathogens are essential to the correct diagnosis and prognosis of sepsis. Despite technological advances, blood cultures (BC) are still the most sensitive laboratory test to detect the presence of bacteria or fungi in the blood of sepsis-suspected patients. They are essential for identifying pathogens causing sepsis and for guiding appropriate antibiotic therapy. In this Q&A, we discuss ways to ensure proper blood culture processes are in place to combat sepsis and other blood-borne pathogens.

---
Your Subscription
You are receiving this message as a subscriber to
MedicalLab Management
. If you would like to unsubscribe from our newsletters, please visit
www.medlabmag.com/unsubscribe
.
If you are not already a subscriber to
MedicalLab Management
and would like to subscribe please go to:
www.medlabmag.com/subscribe
.
Please remember to add us to your address book to ensure that you continue to receive our emails in your inbox.
Sponsorship/Advertising Opportunities
Please contact your account manager at
sales@ridgewoodmedia.com
or call 201-670-0077, ext. 200.
In the Loop © 2019 Ridgewood Medical Media, LLC. You have permission to forward In the Loop, in its entirety only, provided this copyright notice remains part of your transmission. To subscribe to In the Loop, please send an email to:
listmanager@ridgewoodmedia.com
and type "Subscribe, (Your email address, and full name)" in the body.
All other rights reserved. None of this material may be reprinted without the express written permission of Ridgewood Medical Media, LLC.