The Route to Laboratory Services Standardization
By Joshua Hayden, PhD, DABCC, FAACC; Kenette Pace, MT(ASCP); and Zora Pyevac, MT(ASCP)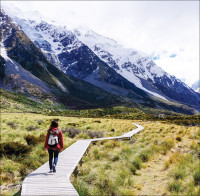 For those in laboratory management who are considering standardizing their laboratory system, it is worth remembering that the route is not a short one. This is evidenced by our health system's ongoing journey of over 18 years. Almost every day brings the potential for the introduction of non-standard practices, as well as opportunities for greater standardization across the system. In both cases, we have learned many lessons, and whether your laboratory is just beginning a process of standardization, or is seeking ways to maintain standardization, access to information and experience is essential.

CLICK HERE to read the follow up piece to their excellent article from this past Summer— Standardizing Laboratory Services in an Integrated Health Network. This month's continuation looks at standardization from a broader view and addresses methods for maintaining the goals achieved through standardization.
Do You Know . . .
The benefits of joining your laboratory outreach program with proximate laboratories to form a network?

CLICK HERE to read The Benefits of Network Participation. Herein, the authors detail the significant benefits that can be gained through network participation, and how best to collectively navigate the transition from fee-for-service reimbursement models to value-based payment models.
---
---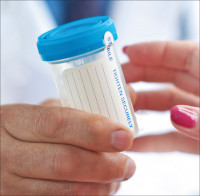 CLICK HERE to read about the the Shifting Practice in Clinical Toxicology by Danyel Tacker, PhD, DABCC, FACB.
Drug screening remains common in clinical workups, but as drug-use trends evolve and clinical practice changes accordingly, the ways in which drug screening is performed must change as well. Just ten years ago, legally acceptable recreational marijuana use in the United States was unheard of and only a few states had ventured into medical marijuana approvals; the percentage of teenagers on stimulants (eg, Ritalin/methylphenidate and/or Adderall/amphetamine) for attention deficit disorder (ADD) was generally considered low; the terms vaping and kratom were not part of the American lexicon (the first listing of "vaping" in PubMed dates to 20113); and opioids were only approved for use in patients with pain syndromes related to terminal cancer and short-duration pain management (eg, post-operative). Here, Dr. Tacker discusses the ways in which these changes have affected toxicology screening, as well as methods by which to manage this evolution in the clinical laboratory.

---
Your Subscription
You are receiving this message as a subscriber to
MedicalLab Management
. If you would like to unsubscribe from our newsletters, please visit
www.medlabmag.com/unsubscribe
.
If you are not already a subscriber to
MedicalLab Management
and would like to subscribe please go to:
www.medlabmag.com/subscribe
.
Please remember to add us to your address book to ensure that you continue to receive our emails in your inbox.
Sponsorship/Advertising Opportunities
Please contact your account manager at
sales@ridgewoodmedia.com
or call 201-670-0077, ext. 200.
In the Loop © 2018 Ridgewood Medical Media, LLC. You have permission to forward In the Loop, in its entirety only, provided this copyright notice remains part of your transmission. To subscribe to In the Loop, please send an email to:
listmanager@ridgewoodmedia.com
and type "Subscribe, (Your email address, and full name)" in the body.
All other rights reserved. None of this material may be reprinted without the express written permission of Ridgewood Medical Media, LLC.