---
Forming a Blood Utilization and Management Program
By Michael A. Veri, MLS(ASCP), MS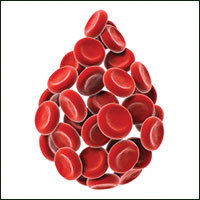 Blood products represent a critical function for hospital laboratories. Poorly managed, they place hospital services in jeopardy and may impact the accreditation status not just of the laboratory, but the entire hospital. Even properly managed, routine use of blood products still poses a danger to patients through issues such as adverse transfusion reactions, which can compromise patient care and present a financial burden to the facility. CLICK HERE to read more about how best practices in blood product processing, storage, distribution, and management require the involvement of numerous members of an organization.
---
Do You Know . . .
The ways in which liquid biopsy technology could benefit your laboratory in the near future? CLICK HERE to read a Q&A with Yassmine Akkari, PhD, FACMG, wherein we discuss the current challenges and future benefits to widespread adoption of liquid biopsy methodologies and technologies.Looking Forward to Liquid Biopsy Opportunities
---
---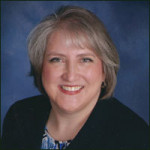 CLICK HERE to read A Pandemic Response Creates Laboratory Opportunities by Jane M. Hermansen, MBA, MT(ASCP). Jane highlights the substantial resources brought to bear in the fight against COVID-19 and how despite the difficulties introduced by a widespread pandemic, opportunity for growth and fortification of laboratory services remains.






---
Your Subscription
You are receiving this message as a subscriber to
Medical Lab Management
. If you would like to unsubscribe from our newsletters, please visit
www.medlabmag.com/unsubscribe
.
If you are not already a subscriber to
Medical Lab Management
and would like to subscribe please go to:
www.medlabmag.com/subscribe
.
Please remember to add us to your address book to ensure that you continue to receive our emails in your inbox.
Sponsorship/Advertising Opportunities
Please contact your account manager at
sales@ridgewoodmedia.com
or call 201-670-0077, ext. 200.
In the Loop © 2021 Ridgewood Medical Media, LLC. You have permission to forward In The Loop, in its entirety only, provided this copyright notice remains part of your transmission. To subscribe to In the Loop, please send an email to:
listmanager@ridgewoodmedia.com
and type "Subscribe, (Your email address, and full name)" in the body.
All other rights reserved. None of this material may be reprinted without the express written permission of Ridgewood Medical Media, LLC.