---
Laboratory Safety: Can You Hack It?
By Daniel J. Scungio, MT(ASCP), SLS, CQA(ASQ)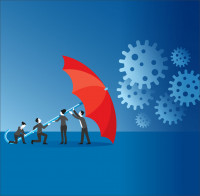 Unprecedented in our lifetimes, the COVID-19 pandemic has had far-reaching effects on the safe practice of laboratory medicine. Although incredible strides have been made in identifying this novel virus, much remains unknown regarding its makeup, mode(s) of transmission, and aspects of immune response, among others. However, as the pandemic evolves, new information is gained every day. CLICK HERE to read about how some laboratory leaders have been able to find successful solutions to novel safety issues while also allaying the fears and anxieties of their staff members in these uncertain times.
---
Do You Know . . .
What the future of laboratory design holds in light of the COVID-19 pandemic? CLICK HERE to read The New Reality of Laboratory Design, a Q&A with Sara J. Eastman, AIA, Principal in the Science & Technology division of EwingCole Architecture & Planning firm. We discuss with Sara the broad impact of the pandemic on laboratory design in the near and far term.
---
---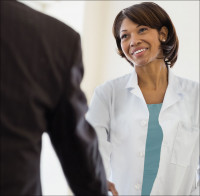 CLICK HERE to read Coming into the Light: A View from The Joint Commission by Heather Hurley, executive director of Laboratory Accreditation at The Joint Commission, where she discusses the ways in which The Joint Commission is assisting its member hospitals in recovering from the effects of the pandemic.






---
Your Subscription
You are receiving this message as a subscriber to
MedicalLab Management
. If you would like to unsubscribe from our newsletters, please visit
www.medlabmag.com/unsubscribe
.
If you are not already a subscriber to
MedicalLab Management
and would like to subscribe please go to:
www.medlabmag.com/subscribe
.
Please remember to add us to your address book to ensure that you continue to receive our emails in your inbox.
Sponsorship/Advertising Opportunities
Please contact your account manager at
sales@ridgewoodmedia.com
or call 201-670-0077, ext. 200.
In the Loop © 2020 Ridgewood Medical Media, LLC. You have permission to forward In the Loop, in its entirety only, provided this copyright notice remains part of your transmission. To subscribe to In the Loop, please send an email to:
listmanager@ridgewoodmedia.com
and type "Subscribe, (Your email address, and full name)" in the body.
All other rights reserved. None of this material may be reprinted without the express written permission of Ridgewood Medical Media, LLC.