---
Laboratory Finance: Make Every Dollar Work for You
By Jane M. Hermansen, MBA, MT(ASCP)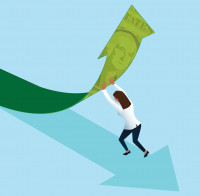 With the sound of a standing refrain, clinical laboratories continue to face pressure from reduced reimbursement and the persistent need to manage (ie, reduce) costs. Although many laboratory directors come from a technical background, effective laboratory management requires knowledge that extends beyond the technical aspects of running a laboratory and must include an understanding of nuanced financial management to be successful. In this case, financial management includes financial accounting (reporting) for stakeholders, managerial accounting to support decision making, and revenue and expense management to ensure operational stability. When the clinical laboratory is within a hospital, financial management can be further complicated by shared revenue streams and intermingled cost structures. CLICK HERE to read more about how to identify your primary business and revenue streams, and then maximize the power of that information to benefit your lab and the rest of the organization.
---
Do You Know . . .
How best to maintain continuity in laboratory operations during times of crisis? CLICK HERE to read Laboratory Directors: Find Balance in the Pandemic, by Joseph G. Keary, MS, MBA, wherein he discusses the unique challenges to lab leadership in maintaining operational balance during a crisis and how to overcome them.
---
---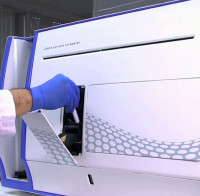 CLICK HERE to read Automating Flow Cytometry: A Case Study by Aaron Samson, MBA, MS(ASCP)CM, where he discusses his laboratory's need to update its flow cytometry operations and how they were successful in doing so, operationally and financially.






---
Your Subscription
You are receiving this message as a subscriber to
MedicalLab Management
. If you would like to unsubscribe from our newsletters, please visit
www.medlabmag.com/unsubscribe
.
If you are not already a subscriber to
MedicalLab Management
and would like to subscribe please go to:
www.medlabmag.com/subscribe
.
Please remember to add us to your address book to ensure that you continue to receive our emails in your inbox.
Sponsorship/Advertising Opportunities
Please contact your account manager at
sales@ridgewoodmedia.com
or call 201-670-0077, ext. 200.
In the Loop © 2020 Ridgewood Medical Media, LLC. You have permission to forward In the Loop, in its entirety only, provided this copyright notice remains part of your transmission. To subscribe to In the Loop, please send an email to:
listmanager@ridgewoodmedia.com
and type "Subscribe, (Your email address, and full name)" in the body.
All other rights reserved. None of this material may be reprinted without the express written permission of Ridgewood Medical Media, LLC.