---
Conduct Competency Assessments
By Darryl E. Elzie, PsyD, MHA, MT(ASCP), CQA(ASQ)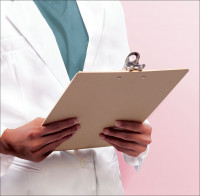 At the annual Clinical Laboratory Quality Regional Meeting held in Newport News, Virginia, this past September, Jean Ball, MBA, MT(HHS), MLT(ASCP)—an inspection services manager in the laboratory accreditation program at the College of American Pathologists (CAP)—indicated that GEN.55500 Competency Assessment – Nonwaived Testing is the most frequently cited deficiency.

Given that competency assessment is intended to verify that laboratory personnel can accurately apply their knowledge and experience to perform patient testing, timely completion of competency assessments is a necessary, yet challenging element of laboratory management. Fortunately, there is a straightforward method to develop a competency program laboratory personnel will understand and embrace, and which meets the required standards. CLICK HERE to read more about effective measures for complying with competency assessment requirements.
---
Do You Know . . .
There is an alternate method for determining INR under certain circumstances? CLICK HERE to read Under the Blue Top – An Alternate Approach to the INR Calculation by Roy Midyett, MT(ASCP) where he discusses an alternate approach to the INR calculation that could minimize several practical problems in reporting PT results.
---
---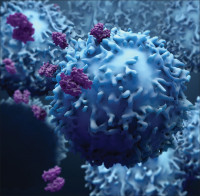 CLICK HERE to read Exploring the Use of CAR-T Therapy Beyond Oncology, a Q&A with Suzanne Thibodeaux, MD, PhD, wherein we discuss current uses of CAR-T therapy, efforts to expand its use to infectious diseases, cell therapy, as well as areas of challenge, such as cost and regulatory issues.


---
Your Subscription
You are receiving this message as a subscriber to
MedicalLab Management
. If you would like to unsubscribe from our newsletters, please visit
www.medlabmag.com/unsubscribe
.
If you are not already a subscriber to
MedicalLab Management
and would like to subscribe please go to:
www.medlabmag.com/subscribe
.
Please remember to add us to your address book to ensure that you continue to receive our emails in your inbox.
Sponsorship/Advertising Opportunities
Please contact your account manager at
sales@ridgewoodmedia.com
or call 201-670-0077, ext. 200.
In the Loop © 2020 Ridgewood Medical Media, LLC. You have permission to forward In the Loop, in its entirety only, provided this copyright notice remains part of your transmission. To subscribe to In the Loop, please send an email to:
listmanager@ridgewoodmedia.com
and type "Subscribe, (Your email address, and full name)" in the body.
All other rights reserved. None of this material may be reprinted without the express written permission of Ridgewood Medical Media, LLC.