---
Comparison and Validation of Anti-SARS-CoV-2 Serological Assays
By Zhicheng Jin, PhD; Xin Yi, PhD; David W. Bernard, MD, PhD; and Roger L. Bertolf, PhD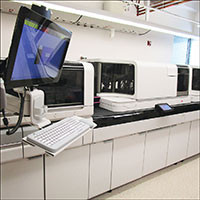 A nucleic acid amplification test (NAAT), such as RT-PCR, performed on a nasopharyngeal swab specimen is the preferred method for detecting SARS-CoV-2 infection at this point in our growing understanding of the virus and resulting disease state. Furthermore, serologic assays may detect active and past infection, and can be performed on serum, plasma, whole blood specimens, or other body fluids. Thus, rapid serologic assays are a convenient way to screen asymptomatic individuals who may have been infected recently or recovered without seeking medical attention. CLICK HERE to read about how one laboratory compared and validated a selection of serological assays for SARS-CoV-2.
---
Do You Know . . .
About the role of VTM in sustaining COVID-19 testing? CLICK HERE to read Role of Viral Transport Media in Sustaining COVID-19 Testing by Bradley Ford, MD, PhD and others. This article discusses the importance of VTM/UTM for viral disease management, including methods for producing VTM in house, if necessary.
---
---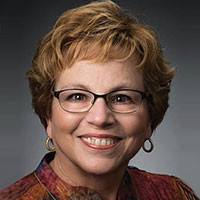 CLICK HERE to read An Accreditation Surveyor's View a Q&A with Barbara Schwarzer, MT(ASCP), MHA, MSOL, CPHQ; field director of pathology & clinical laboratory services accreditation for The Joint Commission. Herein we discuss with Barbara the ways in which The Joint Commission is resuming inspections amidst the pandemic, and assisting facilities under its accreditation.






---
Your Subscription
You are receiving this message as a subscriber to
MedicalLab Management
. If you would like to unsubscribe from our newsletters, please visit
www.medlabmag.com/unsubscribe
.
If you are not already a subscriber to
MedicalLab Management
and would like to subscribe please go to:
www.medlabmag.com/subscribe
.
Please remember to add us to your address book to ensure that you continue to receive our emails in your inbox.
Sponsorship/Advertising Opportunities
Please contact your account manager at
sales@ridgewoodmedia.com
or call 201-670-0077, ext. 200.
In the Loop © 2020 Ridgewood Medical Media, LLC. You have permission to forward In the Loop, in its entirety only, provided this copyright notice remains part of your transmission. To subscribe to In the Loop, please send an email to:
listmanager@ridgewoodmedia.com
and type "Subscribe, (Your email address, and full name)" in the body.
All other rights reserved. None of this material may be reprinted without the express written permission of Ridgewood Medical Media, LLC.