Reducing Lost Specimens One Day at a Time
By Kayla Fahey-Ahrndt, MLS(ASCP)CM, SBBCM; Marya Awker, MLS(ASCP), SCYM(ASCP); and Vicki Erickson, MT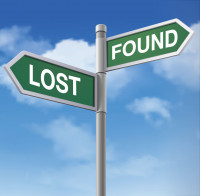 In 2016, a trend of lost specimens was detected at the University of Minnesota Medical Center (UMMC) laboratories. Upon investigation, it was discovered that on average, the laboratory could not account for 6-7 specimens per week, or 25-30 specimens per month, which was deemed unacceptable for quality patient care and service. To determine the cause of each lost or missing specimen, a Lost Specimen Review Committee was formed made up of front line laboratory supervisors, leads, and staff. From there, the team at UMMC made several process improvements to minimize all opportunity for specimens to become lost.

CLICK HERE to read more about the many ways your lab can benefit from their experiences.
Do You Know . . .
That finding fewer quality mistakes is not always better for the laboratory?

CLICK HERE to read Fewer Nonconforming Events is Not Always Better by Jennifer Dawson, MHA, FACHE, DLM(ASCP), as she discusses the various causes of nonconforming events, how NCE management can greatly benefit the laboratory, the necessity of a reporting culture, and how to measure performance.
---
---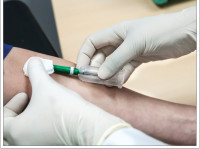 CLICK HERE to read Proper Needle Selection for Blood Collection, by Caitlin Goodwin, MSN, CNM, APRN, wherein she discusses the important aspects of proper needle selection for phlebotomy, the differences between straight and butterfly needles, and how best to use both types.



---
Your Subscription
You are receiving this message as a subscriber to
MedicalLab Management
. If you would like to unsubscribe from our newsletters, please visit
www.medlabmag.com/unsubscribe
.
If you are not already a subscriber to
MedicalLab Management
and would like to subscribe please go to:
www.medlabmag.com/subscribe
.
Please remember to add us to your address book to ensure that you continue to receive our emails in your inbox.
Sponsorship/Advertising Opportunities
Please contact your account manager at
sales@ridgewoodmedia.com
or call 201-670-0077, ext. 200.
In the Loop © 2018 Ridgewood Medical Media, LLC. You have permission to forward In the Loop, in its entirety only, provided this copyright notice remains part of your transmission. To subscribe to In the Loop, please send an email to:
listmanager@ridgewoodmedia.com
and type "Subscribe, (Your email address, and full name)" in the body.
All other rights reserved. None of this material may be reprinted without the express written permission of Ridgewood Medical Media, LLC.