Chemistry Analyzers
State of Laboratory Technology (November-December) - Vol. 3 No. 6
- Page #18
Article Category:
High and medium volume chemistry analyzers are in use in most facilities regardless of size, whereas low-volume analyzers are concentrated in the smallest facilities. Chemistry analyzers also received high marks from users with 80% marking their technology as good or excellent.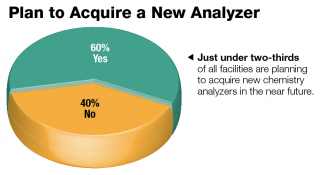 ---

Like what you've read? Please log in or create a free account to enjoy more of what www.medlabmag.com has to offer.
Current Issue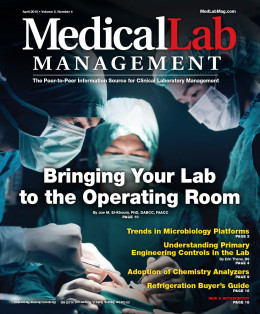 Subscribe to our Email Newsletters!
In The Loop!
Digital Edition
Special Announcements