Survey Respondents
State of Laboratory Technology 2015 - Vol. 4 No. 7
- Page #4
This year's 377 respondents to MedicalLab Management's national survey of clinical laboratory directors are a representative group in terms of location and facility size. Unsurprisingly, the largest health care facilities tend to utilize the most sophisticated technology, but it is encouraging to see that facilities of all scopes and sizes are dedicating annual budgets to improving the quality of automation and technology in the lab.

Of note is laboratory's growing commitment to further automating operations and adopting the types of technology that allow for faster turnaround times, greater accuracy and sensitivity, and fewer errors.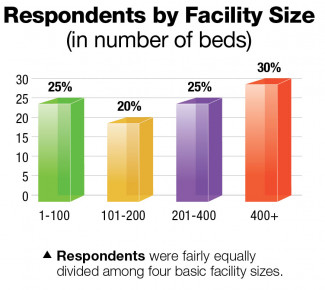 ---

Like what you've read? Please log in or create a free account to enjoy more of what www.medlabmag.com has to offer.
Recent Popular Articles
Current Issue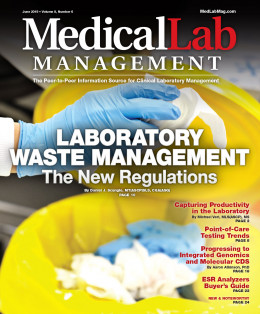 Subscribe to our Email Newsletters!
In The Loop!
Digital Edition
Special Announcements