Automation Budgeting
State of Laboratory Technology 2015 - Vol. 4 No. 7
- Page #5
Article Category:
Given the codependent interconnectivity of today's clinical laboratory systems, it is important to have a strategic plan in place to guide the acquisition of new technology. A key component of any strategic plan is the identification of financial and operational benefits that will accrue based on these additions.

Fortunately, a healthy two-thirds of facilities expect next year's budget to stay the same or increase. It also is encouraging to see that even more facilities expect budget increases in the next 3 to 5 years.

As always, a primary goal in health care is finding opportunities to improve operations with minimal taxation on current resources. In many ways, lab technology allows these opportunities to present themselves.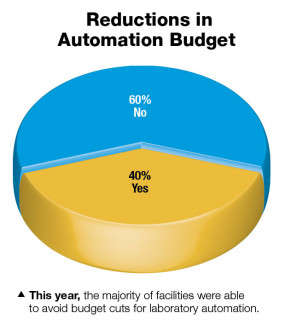 ---

Like what you've read? Please log in or create a free account to enjoy more of what www.medlabmag.com has to offer.
Recent Popular Articles
Current Issue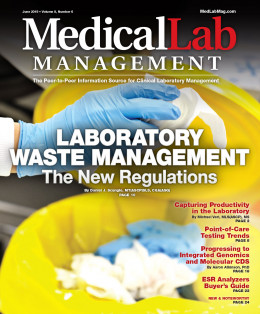 Subscribe to our Email Newsletters!
In The Loop!
Digital Edition
Special Announcements