LIS
State of Laboratory Technology 2015 - Vol. 4 No. 7
- Page #6
Article Category:
Whether it is part of a larger, facility-wide information system, or standalone, the laboratory information system serves as a clearing-house for most laboratory functions. Although more than half of all users favorably review their LIS, there are significant opportunities in this marketplace for large-scale and niche vendors to satisfy the information management needs of clinical labs. As clinical information and testing systems become more elaborate, the continual refinement of the LIS will remain vital to laboratory operations.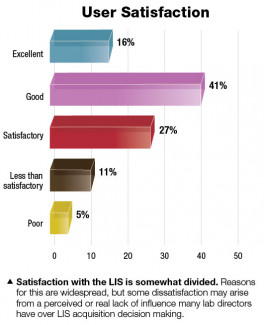 ---

Like what you've read? Please log in or create a free account to enjoy more of what www.medlabmag.com has to offer.
Recent Popular Articles
Current Issue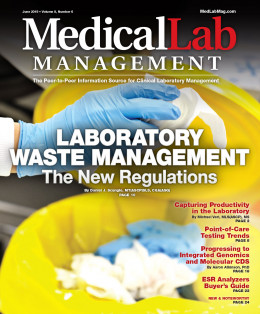 Subscribe to our Email Newsletters!
In The Loop!
Digital Edition
Special Announcements