Microbiology Platforms
State of Laboratory Technology 2015 - Vol. 4 No. 7
- Page #7
Article Category:
As the field of clinical microbiology endeavors to adopt automation into traditionally manual practices, the development of exciting new microbiology applications, such as MALDI-TOF, is increasing the automation options in the microbiology lab. Whether the lab opts for individual specimen processors or a total lab automation solution, microbiology's role in clinical diagnostics continues to expand.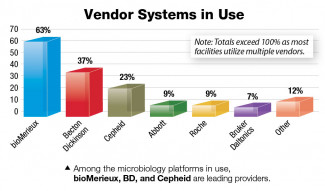 ---

Like what you've read? Please log in or create a free account to enjoy more of what www.medlabmag.com has to offer.
Recent Popular Articles
Current Issue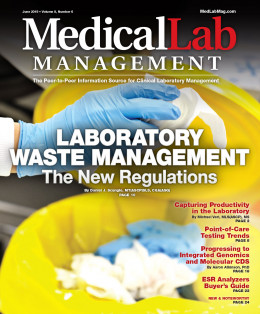 Subscribe to our Email Newsletters!
In The Loop!
Digital Edition
Special Announcements