Temperature Monitoring
State of Laboratory Technology 2015 - Vol. 4 No. 7
- Page #13
Article Category:
The value of medical-grade temperature control in the clinical laboratory is never more apparent than amid a power or device failure, or during an accreditation inspection. It can be easy to relegate a comprehensive temperature monitoring system to the end of the priority list, but doing so puts the lab at risk for significant product and financial losses, not to mention regulatory scrutiny.

As regulatory and accreditation agencies continue to press for more significant temperature monitoring control, many health care facilities are transitioning to medical-grade refrigeration. It is key that a quality temperature monitoring system complement these units. Notably, those facilities that aggressively address temperature monitoring are bolstered by the strong satisfaction ratings these systems engender.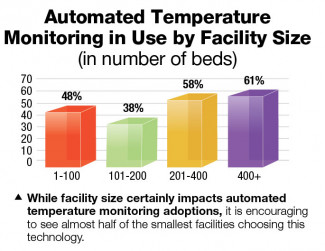 ---

Like what you've read? Please log in or create a free account to enjoy more of what www.medlabmag.com has to offer.
Recent Popular Articles
Current Issue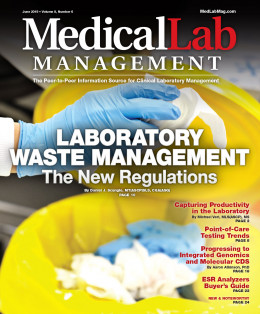 Subscribe to our Email Newsletters!
In The Loop!
Digital Edition
Special Announcements