Robotic Sample Handling
State of Laboratory Technology 2015 - Vol. 4 No. 7
- Page #14
Article Category:
Robotic systems are becoming more prevalent in clinical laboratories as automated lines continue to develop and many labs are able to reduce human interaction and, therefore, human error, during sample manipulation. Whether they are used for sample transport or storage, or as part of a single platform that offers a wide range of routine applications, robotics are here to stay in the clinical lab. At this point, many facilities are choosing to combine both manual and robotic tasks in order to maintain a high level of competency and control.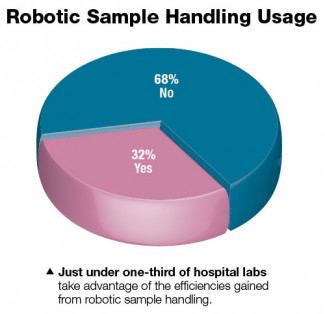 ---

Like what you've read? Please log in or create a free account to enjoy more of what www.medlabmag.com has to offer.
Recent Popular Articles
Current Issue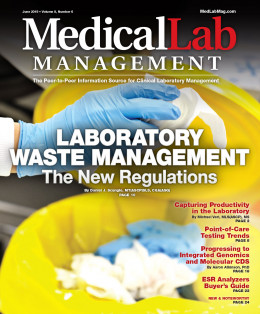 Subscribe to our Email Newsletters!
In The Loop!
Digital Edition
Special Announcements