Water Purification Systems
State of Laboratory Technology 2015 - Vol. 4 No. 7
- Page #16
Article Category:
The quality of water necessary for use in the clinical laboratory varies based on application, but in many cases, highly purified water is required to maintain the integrity of specimen analysis and diagnosis. As with temperature monitoring, water purification systems may blend into the background of clinical lab operations; nevertheless, they remain integral to quality and performance. A solid 83% of facilities give high ratings to their water purification systems, a reflection of the quality products available from a wide array of vendors.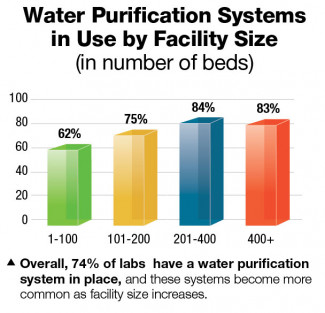 ---

Like what you've read? Please log in or create a free account to enjoy more of what www.medlabmag.com has to offer.
Recent Popular Articles
Current Issue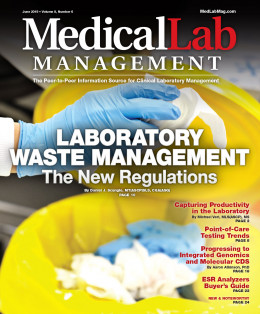 Subscribe to our Email Newsletters!
In The Loop!
Digital Edition
Special Announcements