Chemistry Analyzers
State of Laboratory Technology 2015 - Vol. 4 No. 7
- Page #29
Article Category:
Chemistry analyzers of all capacities are widely used in clinical labs. While it makes sense that practically all (99%) of the largest facilities utilize medium- and high-volume analyzers, it is interesting to see facilities of various sizes taking advantage of low-volume analyzers for specialty use or as a backup system.

Likewise, facilities of all sizes give their devices high marks, with 78% grading their chemistry analyzers as good or excellent.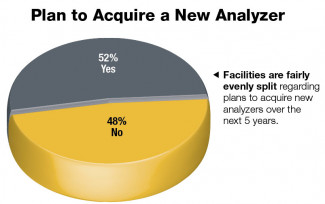 ---

Like what you've read? Please log in or create a free account to enjoy more of what www.medlabmag.com has to offer.
Recent Popular Articles
Current Issue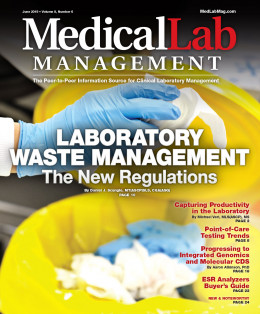 Subscribe to our Email Newsletters!
In The Loop!
Digital Edition
Special Announcements