Billing & Accounts Receivable Systems
State of Laboratory Technology 2015 - Vol. 4 No. 7
- Page #32
Billable testing is the lifeblood of many clinical labs and as outreach becomes more common, systems must be in place to properly manage the financial and logistic relationships. Billing systems dedicated specifically to lab outreach have yet to be widely implemented. Currently, just 20% of labs are utilizing such a system, and 53% of facilities rate their systems as satisfactory or worse, which suggests there is room for significant improvement in this area.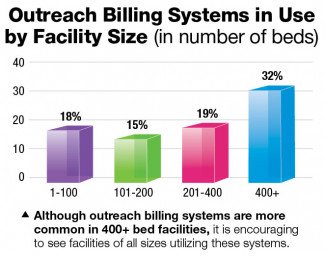 ---

Like what you've read? Please log in or create a free account to enjoy more of what www.medlabmag.com has to offer.
Recent Popular Articles
Current Issue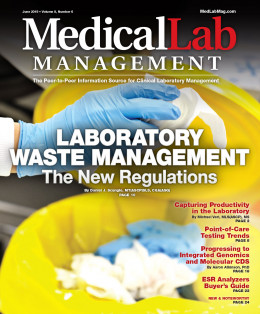 Subscribe to our Email Newsletters!
In The Loop!
Digital Edition
Special Announcements