Bridging the Generation Gap for Better Patient Safety
April 2017 - Vol. 6 No. 3
- Page #20
Clinical laboratory practice is as susceptible as any global workforce to the inherent challenges posed by both real and perceived discordances between age group generations. There are now as many as four distinct generations working together in the lab (and throughout the health care system), each with unique beliefs, attitudes, and biases to their approach to work. As lab managers, finding common ground on which to foster the best working relationship between these generations is a looming obstacle that may seem to have no clear solution.
To read the full article, please log in or register.
Current Issue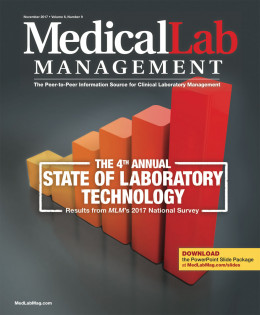 Subscribe to our Email Newsletters!
In The Loop!
Digital Edition
Special Announcements