Choosing the Right CRM for Laboratory Outreach
May 2017 - Vol. 6 No. 4
- Page #10
While clinical laboratory leaders may be aware of the concept of Customer Relationship Management (CRM), it can be difficult to distinguish one CRM solution from another in terms of the value such a system can provide to operations. In general, CRM refers to strategies and technologies designed to help organizations manage and analyze customer interactions and data throughout the consumer lifecycle, with goals of improving customer and prospect relationships, assisting in customer retention, and driving sales growth.
To read the full article, please log in or register.
Current Issue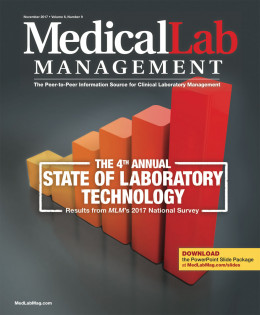 Subscribe to our Email Newsletters!
In The Loop!
Digital Edition
Special Announcements