Benefits of High Sensitivity Cardiac Troponin I at Admission
July-August 2017 - Vol. 6 No. 6
- Page #20
Article Category:
Chest pain is one of the most common reasons for presentation at the emergency department (ED). In 2012, in accordance with widespread practice, all patients attending Royal Wolverhampton NHS Trust (RWT) with possible cardiac chest pain were admitted to the acute medical unit where a blood sample was collected, 12 hours post onset of pain, for cardiac troponin T testing to aid in the confirmation or exclusion of acute myocardial infarction. Pressure from the commissioners to reduce hospital admissions coupled with a need to increase patient discharge rates from the ED (which had experienced a large increase in patient numbers following the overnight closure of a neighbouring unit) led to a review of the Trust's chest pain pathway by a consultant acute care physician.
To read the full article, please log in or register.
Current Issue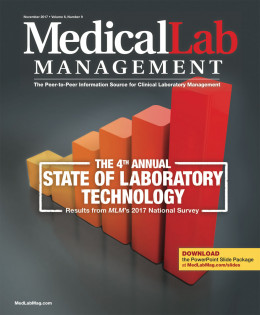 Subscribe to our Email Newsletters!
In The Loop!
Digital Edition
Special Announcements