Water Purification
State of Laboratory Technology 2017 - Vol. 6 No. 9
- Page #48
Article Category:
Practically universal in the largest facilities (400+ beds), water purification systems are widely used in facilities of all sizes. Given the integral nature of pure water to numerous clinical laboratory disciplines, the need for this technology is likely to grow.
To read the full article, please log in or register.
Current Issue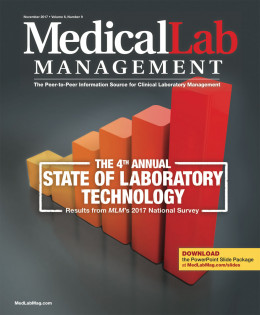 Subscribe to our Email Newsletters!
In The Loop!
Digital Edition
Special Announcements