Hematology Analyzers
State of Laboratory Technology 2017 - Vol. 6 No. 9
- Page #70
Article Category:
With a universal need for blood processing and analyzation in clinical laboratories, the high marks given to hematology analyzers are encouraging. This marketplace will remain lively over the next few years as a majority of facilities are planning to purchase new hematology instruments.
To read the full article, please log in or register.
Current Issue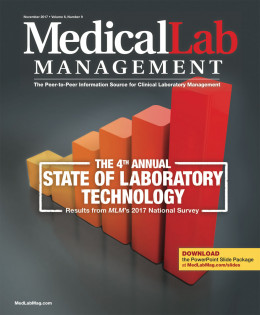 Subscribe to our Email Newsletters!
In The Loop!
Digital Edition
Special Announcements