Automation Budgeting
November 2018 - Vol. 7 No. 9
- Page #8
Article Category:
Among the ongoing challenges facing clinical laboratory practice, perhaps most profound is the relative scarcity of new, highly-trained and multitalented technologists, technicians, and other laboratorians necessary to maintain laboratory operations at peak function. While this challenge remains, advances in technology have gone to great measure to keep pace and provide instruments and systems that can ease the burden of staffing challenges.
Furthermore, acquiring advanced technologies is crucial to servicing the ever-growing needs and desires of today's clinicians. With this in mind, careful consideration must be given to the implementation of new automation and technology. No doubt laboratory directors are besieged by requests from all disciplines in the clinical lab, so decisions are further complicated by clinical priority and impact.
Regardless, finding a proper balance between skilled human practitioners and necessary technological breakthroughs will remain a goal for all clinical laboratories.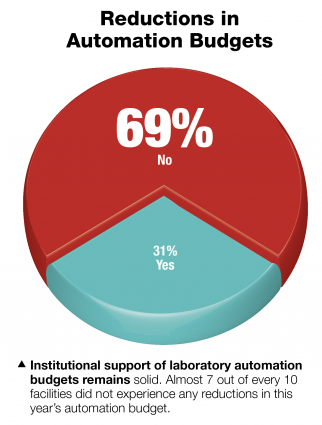 To view the complete survey results, click the download link above.
Like what you've read? Please log in or create a free account to enjoy more of what www.medlabmag.com has to offer.
Recent Popular Articles
Current Issue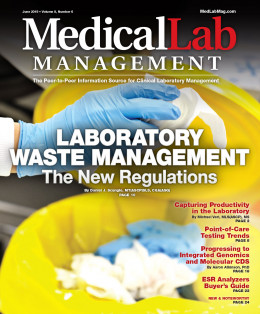 Subscribe to our Email Newsletters!
In The Loop!
Digital Edition
Special Announcements