Laboratory Information Systems (LIS)
November 2018 - Vol. 7 No. 9
- Page #11
The laboratory information system (LIS) serves as the central information hub and clearinghouse for most clinical laboratories. Given the wide range of clinical lab sizes and degrees of automation, LIS providers of all sizes and specialties have market appeal. As clinical testing and information systems become more advanced and further intertwined, continual refinement of the LIS is imperative to the success of lab operations.
One of the most important and ubiquitous lab technologies, the LIS should feature interfaces and autoverification that enable normal results to flow direct to a facility's electronic medical record (EMR) and facilitate reporting outside the laboratory. As such, lab leadership must be heavily involved in decision making when a facility brings on a new electronic information management system.
Furthermore, with the increasing need for clear interoperability between multiple systems, the LIS must not only be able to enable bridges for open communication, but staff must be trained to take advantage of middleware, and maximize the monitoring and reporting functions of the LIS to enable process improvement.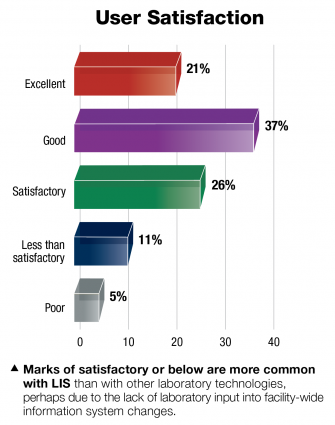 To view the complete survey results, click the download link above.
Like what you've read? Please log in or create a free account to enjoy more of what www.medlabmag.com has to offer.
Current Issue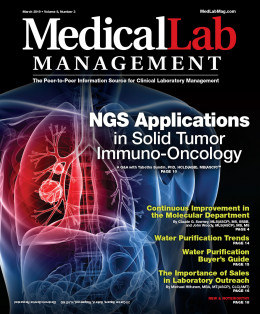 Subscribe to our Email Newsletters!
In The Loop!
Digital Edition
Special Announcements