Coagulation Analyzers
November 2018 - Vol. 7 No. 9
- Page #40
Article Category:
Widely used in clinical laboratories regardless of facility size, coagulation analyzers are an automation workhorse. These devices facilitate automated clot detection and chromogenic, immunologic, and other methodologies in high volumes with efficient turnaround times and scant staff interaction. As the assessment of clotting factors and attendant analyzation technology continues to develop, vendors endeavor to support users' demands for greater autonomy.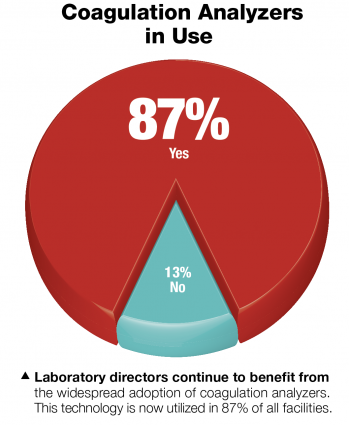 To view the complete survey results, click the download link above.
Like what you've read? Please log in or create a free account to enjoy more of what www.medlabmag.com has to offer.
Recent Popular Articles
Current Issue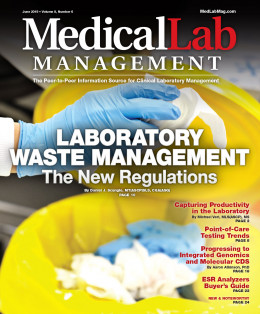 Subscribe to our Email Newsletters!
In The Loop!
Digital Edition
Special Announcements