Be a Laboratory Superhero!
December 2018 - Vol. 7 No. 10
- Page #1
The high regard given to superheroes is readily apparent to anyone who has gone to the movies of late or is exposed to young children. Stalwarts such as Superman, Batman, Wonder Woman, and Captain America are more popular than ever, and while these imaginary characters continue to delight us well past childhood, as we grow into our professional lives, the idea of a superhero can take on a very different appearance indeed.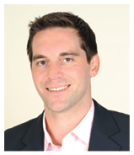 At MedicalLab Management, we want to acknowledge a particular set of laboratory leaders that we consider superheroes: Those who fill out our surveys. As evidenced by our most recent State of Laboratory Technology issue, there are a great many dedicated and devoted laboratory leaders willing to give their time toward a worthy cause. To borrow an aphorism often attributed to John F. Kennedy, a rising tide lifts all boats, and those laboratory practitioners who participated in this year's survey help create valuable benchmarking data that can benefit all clinical laboratories. Visit www.medlabmag.com/slides to access this year's PowerPoint slide package.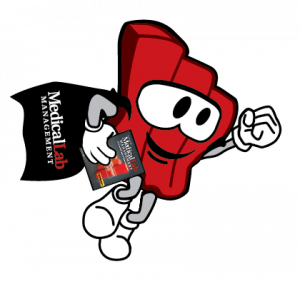 The strength of our data is directly dependent on your participation and doing so makes you superheroes in our eyes and in those of your colleagues and peers. We are grateful for the time you take to participate given the busy and complex nature of laboratory management. Next time you see our booth at a laboratory trade show, stop by and say hello. If you've filled out one of our surveys, we would like to give you a small token of our appreciation: Your own Survey Superhero.
In addition, we would like to extend a very special thank you to all the excellent contributors to MedicalLab Management this year.
With best regards,
David McCormick
Managing Editor
davidm@ridgewoodmedia.com
Like what you've read? Please log in or create a free account to enjoy more of what www.medlabmag.com has to offer.
Current Issue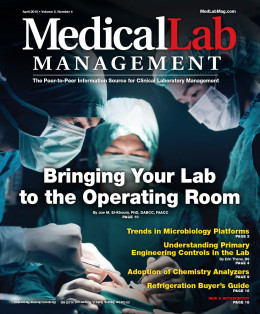 Subscribe to our Email Newsletters!
In The Loop!
Digital Edition
Special Announcements