Microbiology Platforms
April 2019 - Vol. 8 No. 4
- Page #2
Article Category:
Clinical microbiology continues its transition to automating traditionally manual procedures and introducing next generation sequencing and other advanced methodologies into common practice. Whether the lab uses individual specimen processors or opts for a total lab automation solution, the clinical utility of microbiology is expanding, requiring more comprehensive and automated solutions.
---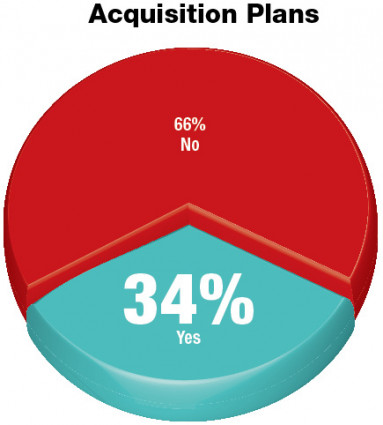 34% of facilities plan to acquire automated microbiology platforms within the next 4-5 years.
---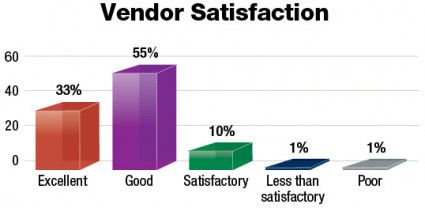 A healthy 88% of facilities rate their automated microbiology platforms as excellent or good.
---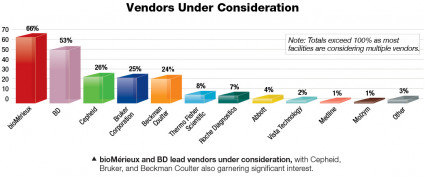 bioMérieux and BD lead vendors under consideration, with Cepheid, Bruker, and Beckman Coulter also garnering significant interest.
Like what you've read? Please log in or create a free account to enjoy more of what www.medlabmag.com has to offer.
Current Issue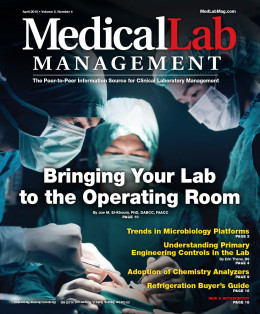 Subscribe to our Email Newsletters!
In The Loop!
Digital Edition
Special Announcements