Chemistry Analyzers
April 2019 - Vol. 8 No. 4
- Page #9
Article Category:
The vast majority of clinical laboratories use some type of automated chemistry analyzer, and most of these (85%) are medium and high-volume instruments. That said, some facilities also utilize low-volume instruments to supplement core chemistry functions.
Chemistry analyzers receive solid satisfaction ratings, and there is a deep market offering well-rated chemistry automation solutions. Test availability is the leading factor in choosing a new chemistry system for the majority of laboratories planning new acquisitions.
---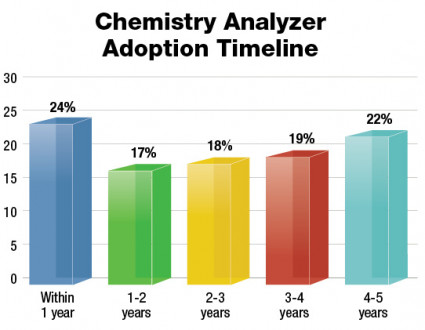 ---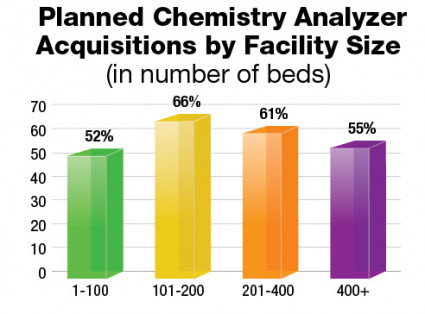 ---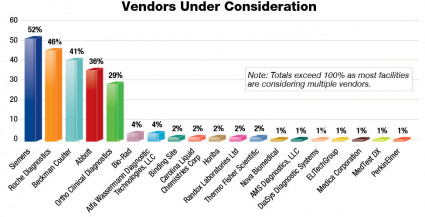 Like what you've read? Please log in or create a free account to enjoy more of what www.medlabmag.com has to offer.
Current Issue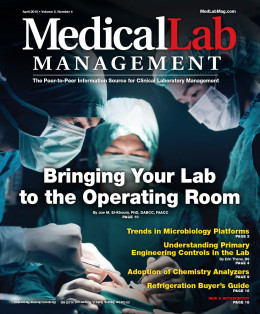 Subscribe to our Email Newsletters!
In The Loop!
Digital Edition
Special Announcements