Mar-Apr 2013
Data Recording
By: CAS Dataloggers
Lascar data loggers from CAS DataLoggers and Lascar Electronics, now available in black, provide a low-cost and user-friendly solution for stand-alone data recording of temperature, humidity, voltage, current, and carbon monoxide. The built-in USB interface makes it easy for users to connect to a PC for setup and downloading critical data. The solution includes the new EasyLog WiFi Temperature and Humidity Data Loggers, which automatically communicate readings back to a PC using a WiFi network, instantly registering alarm breaches on both the device and the PC screen. Users can rely on Lascar loggers to maintain reports on the surrounding temperature and humidity, monitoring temperatures from -20°C to +60°C (-4°F to +140°F), and configuring alarm capabilities.
Recent Popular Articles
Current Issue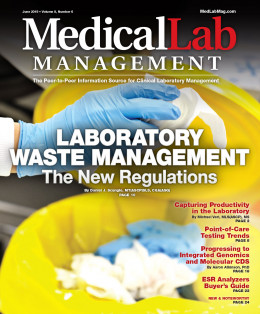 Subscribe to our Email Newsletters!
In The Loop!
Digital Edition
Special Announcements