Mar-Apr 2013
Cryopreservation Reagents for Cell Culture
By: Thermo Fisher Scientific
Thermo Fisher Scientific expands its suite of cryopreservation reagents with the introduction of the HyClone, HyCryo, and HyCryo-STEM cryopreservation media, enabling users to maximize the preservation, recovery, and growth of post-thaw cells for general cell culture and stem cell applications. The HyCryo media is a serum-free, animal-component-free product intended for cryogenic preservation and storage of standard cell lines. Designed specifically for stem cell applications, the HyCryo-STEM enhances cell recovery and post-thaw growth of pluripotent stem cells and neural progenitor cells. The serum-free formulation maintains differentiation potential and minimizes spontaneous differentiation of stem cells. HyCryo and HyCryo-STEM are designed to easily integrate into a user's existing cell culture workflow and processes. Users can simply add the HyCryo cryopreservation media directly to prepared cells and transfer to a Thermo Scientific Nunc Cryovial for sample integrity during freezing and long-term storage.
Recent Popular Articles
Current Issue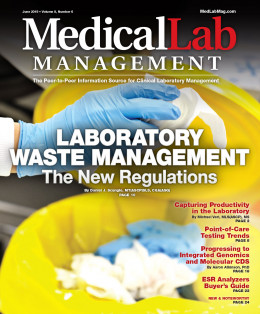 Subscribe to our Email Newsletters!
In The Loop!
Digital Edition
Special Announcements