Mar-Apr 2013
Vacuum Pumps
By: KNF Neuberger, Inc
KNF LABOPORT's corrosion-resistant vacuum pumps are available for a wide variety of laboratory applications involving rotary evaporation, vacuum ovens, and gel drying. The compact diaphragm pumps integrate corrosion-resistant PTFE wetted parts for added protection and longer service life, condensate-resistant multi-port FFPM valves, and PTFE-bonded diaphragms. The pumps use no pump oil, operate without maintenance or water requirements, and perform quietly and reliably, even when continuously running corrosive solvent vapors. The pumps are lightweight and portable, allowing users to easily move them wherever a vacuum is required. The pumps can handle the most aggressive vapors and can tolerate occasional condensate and other abuse typically encountered in busy labs, without damage. Users also can quickly connect pumps to systems via a vacuum hose without using tools.
Recent Popular Articles
Current Issue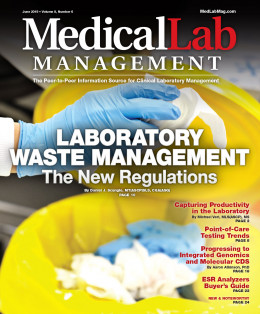 Subscribe to our Email Newsletters!
In The Loop!
Digital Edition
Special Announcements