November 2018
Middleware System
By: TECHNIDATA
TDBactiLink middleware from Technidata allows laboratories to retain their existing LIS while benefitting from features tailored to microbiology-specific needs. This middleware fits between the existing LIS and automated bacteriology instruments and enables the user to implement true paperless bacteriology and to utilize the advantages of the lean, cost-effective paperless workbench.
Using standard communication protocols, the system can interface with any LIS and microbiology instrument, including mass spectrometry instruments and other laboratory automation systems. This middleware provides functionalities that meet microbiology laboratories' specific needs in terms of analytical processes managed by customizable protocols, epidemiology, and preventive actions associated with the fight against nosocomial infections. It is compliant with CAP 15189 requirements and CLSI recommendations, and can be installed quickly.
Technidata
Recent Popular Articles
Current Issue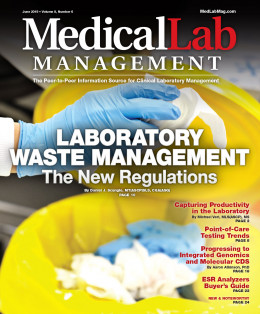 Subscribe to our Email Newsletters!
In The Loop!
Digital Edition
Special Announcements