March 2019
Blood Culture Education
By: Magnolia Medical Technologies
Magnolia Medical Technologies and the Center for Phlebotomy Education present a collaborative training partnership dedicated to the prevention of blood culture contamination. The partnership aims to provide education on the challenges of blood culture collection practices and techniques, and new best practices to prevent contamination with the goal of improving patient safety, quality of care, driving antibiotic stewardship, and reducing hospital costs. These Web-based CE courses provide the latest evidence-based best practices for preventing blood culture contamination.
Magnolia Medical
Recent Popular Articles
Current Issue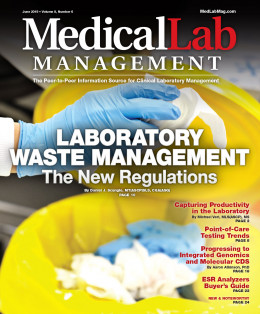 Subscribe to our Email Newsletters!
In The Loop!
Digital Edition
Special Announcements