March 2019
Mass Spectrometry System
By: Thermo Fisher Scientific
Thermo Fisher Scientific announces its FAIMS Pro interface, a differential ion mobility technology that easily integrates with Thermo Scientific Tribrid mass spectrometers, that is designed to provide precision selectivity and enable extensive depth and quantitative accuracy of proteome measurements. The Thermo Scientific Q Exactive UHMR Hybrid Quadrupole-Orbitrap mass spectrometer provides new insights into the structure of proteins and complexes. The latest version of Thermo Scientific Proteome Discoverer software provides comprehensive data processing capabilities for proteome analysis, numerous quantitative methods and protein structure studies, and extensive statistical and visualization tools.
Thermo Fisher Scientific
Recent Popular Articles
Current Issue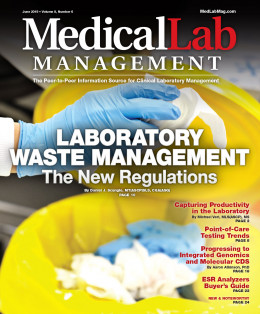 Subscribe to our Email Newsletters!
In The Loop!
Digital Edition
Special Announcements