The Ongoing Struggle with Gonorrhea: A Public Health Issue
June 2017 - Vol. 6 No. 5
- Page #2
Article Category:
Although medicinal treatments for gonorrhea (GC) have been widely available for decades, the disease remains quite relevant. Like many pathogens, GC has evolved over the years and has cycled through several stages of therapeutic treatment to the current multi-drug approach. Having witnessed this evolution from what was originally a fairly simple, oral-based drug treatment to a now somewhat complex, multi-drug regimen requiring an injectable-only product has created obstacles to effective and long-lasting treatment.
To read the full article, please log in or register.
Current Issue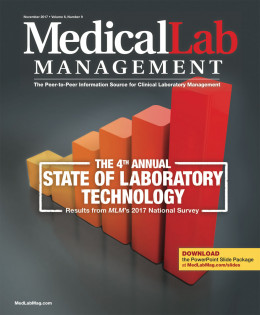 Subscribe to our Email Newsletters!
In The Loop!
Digital Edition
Special Announcements