New Lab Testing Options to Evaluate IBS-D Patients
December 2017 - Vol. 6 No. 10
- Page #2
Irritable bowel syndrome (IBS) is a nonspecific disorder of the large intestine characterized by bloating, cramping, diarrhea, and/or constipation. A common condition affecting 10% to 20% of the world's population, IBS is the second highest cause of work absenteeism after the common cold, and contributes to 25% to 50% of all GI referrals. As of June 2016, IBS with diarrhea (IBS-D) is diagnosed using the Rome IV criteria,1 which consists exclusively of patient symptoms including weekly recurrent abdominal pain in the last three months accompanied by at least two of the following:
Pain during defecation
Change in frequency of stool
Change in form or appearance of stool
To read the full article, please log in or register.
Current Issue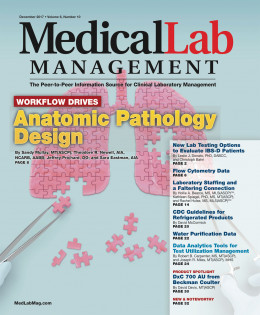 Subscribe to our Email Newsletters!
In The Loop!
Digital Edition
Special Announcements