April 2019
Gel Documentation System
By: Labnet Interational, Inc
Labnet International's ENDURO line of over 30 electrophoresis products has been further expanded to include its next generation of gel documentation systems, the ENDURO GDS II and GDS Touch II. These systems are used for visualization of DNA and protein stained within a gel, providing photo documentation for these gels in a laboratory setting. The GDS II comes in a 302nm or 365nm version and runs on Windows-based PCs. The GDS Touch II comes in either a 302nm or 365nm wavelength version, with 470 nm epi-blue lights for use with Safe Dyes that eliminate the need for ethium bromide, and also includes a Windows 10 tablet. Both versions offer an added storage area on top to help maximize bench space, and the transilluminator can function for up to 30,000 hours, eliminating the need for replacement UV bulbs. Users may save photo files as jpeg or 16-bit tiff files.
Labnet International
Current Issue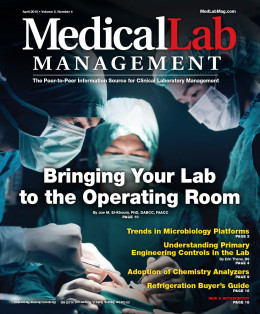 Subscribe to our Email Newsletters!
In The Loop!
Digital Edition
Special Announcements